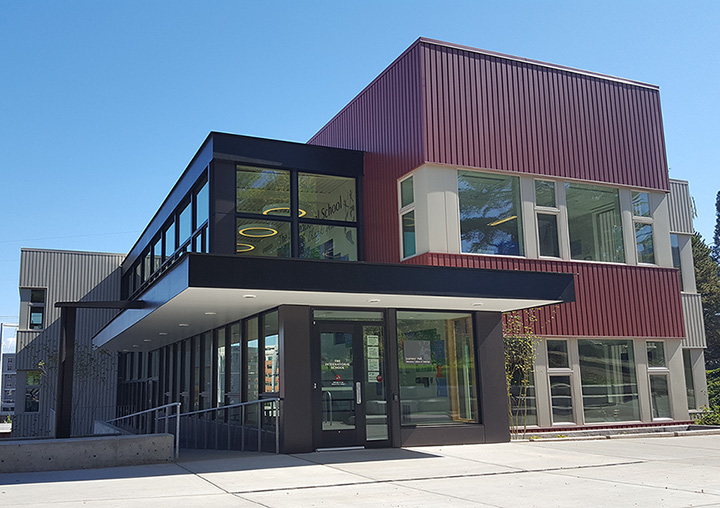 The International School
The International School (TIS) is Portland's first International Baccalaureate elementary school. Founded in 1990, TIS educates over 480 students ranging from age 3 through 5th grade in a warm, multicultural environment.  TIS offers small classes and an inquiry-based program fully immersed in Spanish, Japanese or Chinese language.
"In our twenty-seven years as a school, starting as a single classroom of kids with a couple of teachers, we've always been about program. Teaching children in a second language, expanding their dreams out into the wide world, beyond a simple room in a leased building. Facilities were limited, but we made due. As our program grew in popularity, expanded into a mature, well-rounded, state-of-the-art global educational experience, we needed our physical space to rise up and match that quality. A combination of passionate families and a supportive bank, along with affordable debt financing opportunities provided by the Oregon Facilities Authority SNAP Bond Program, has transformed our urban campus and created space that is finally in harmony with our program."  Quote from Rob Timmons, Director of Finance & Operations at The International School
The attached photo is of Learner's Hall, the newest classroom building at The International School. Cost of the facility was approximately $6,000,000. Architect: Mahlum. Contrator: Triplett Wellman. Donations covered about $3MM, with the rest covered by our most recent OFA SNAP Bond in the amount of $6,400,000, which also consolidated with two past bonds.
Details of the Recently Completed SNAP Loan Transaction:  
Closed: September 14, 2016
Purchasing Bank: Pacific Continental Bank
Type of Loan: SNAP Loan
The Project was undertaken for the purpose of (i) refinancing the previously OFA financed construction project where The International School repurposed an old commercial building into an educational facility and (ii) completing construction on the new 10-classroom building.